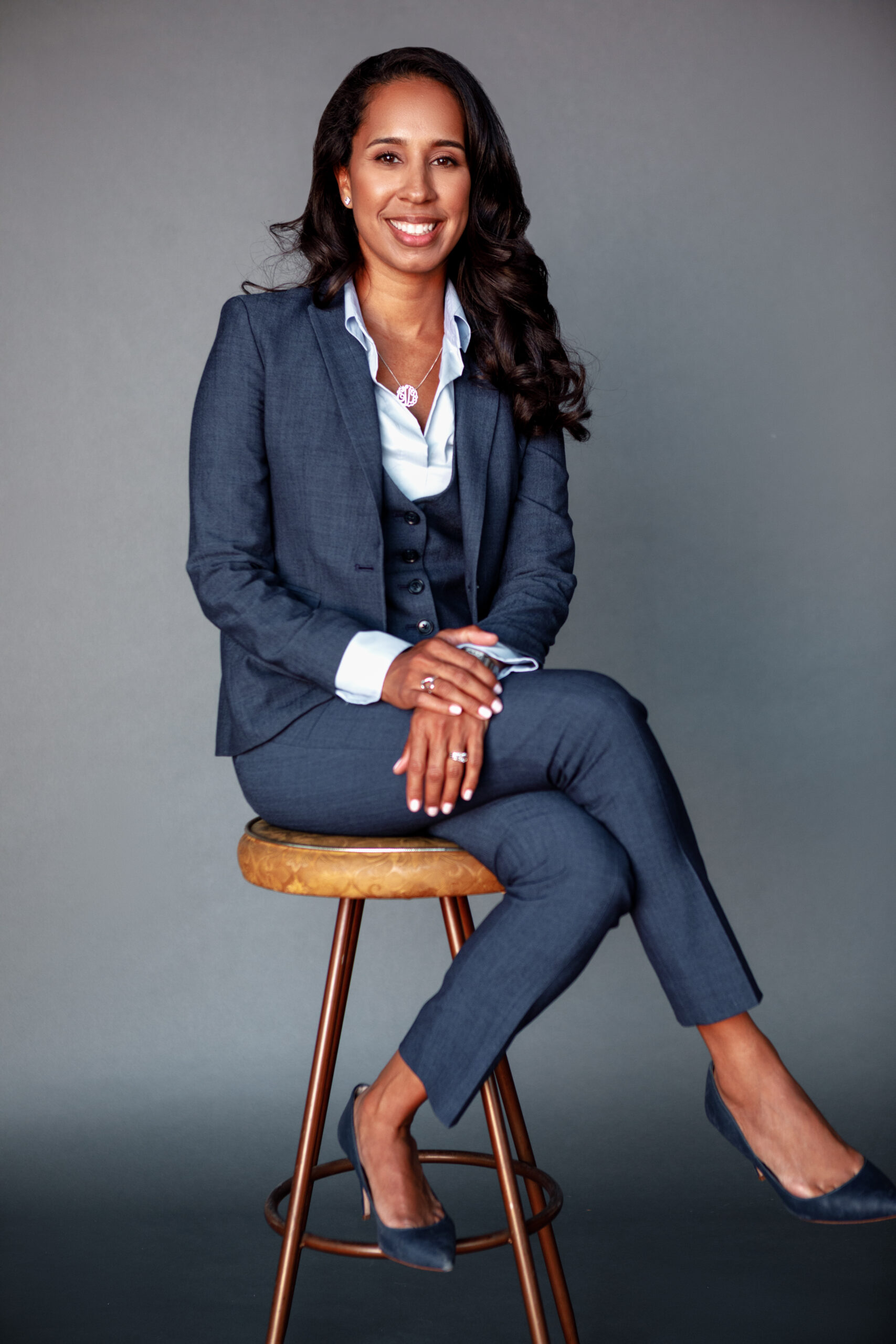 Top Rated Personal Injury Attorney
Siannah Collado Boutté
Siannah Collado Boutté was born and raised in San Pedro, California to Panamanian immigrant parents. She is fluent in Spanish. After graduating from the sixth grade she moved to Panama and attended the prestigious St. Mary's School in the Canal Zone. She graduated as Valedictorian and Class Vice President and moved back to California. She attended El Camino College in Torrance, where she was the student representative on the Board of Trustees and graduated with an A.S. in Business Administration. Siannah then transferred to USC where she was the founding member/coordinator of the Hispanic Scholarship Fund – Scholar Chapter. She graduated from University of Southern California with a B.A. in International Relations with honors. After graduating, she took a year off to figure out if she wanted to teach or go to law school.
Siannah decided on law and started at Southwestern University in the fall of 2004. At Southwestern, Siannah was very involved in the Student Bar Association, the Latino Law Student Association and the Black Student Law Association (BLSA). While in BLSA, she was part of the Moot Court team that went to Nationals and they won 2nd place. She also was a member of the school's first BLSA Mock Trial Team that won 1st place at the Regional Competition.
During her time after graduation and before bar results, Siannah was an ABOTA Fellow. During and after law school, she also worked at the Law Office of William Beverly in Torrance where she was a law clerk and later a litigation associate.
Siannah was a Deputy District Attorney at the Los Angeles County District Attorney's Office – Compton Branch where she was assigned to murders and complex gang cases. Prior to that, Siannah did her juvenile rotation in Long Beach. Siannah was assigned to the Torrance Branch – V.I.P. (Victim Impact Program), the office's equivalent of SVU, after only two years of being in the office. In this unit, she handled domestic violence, adult and child sexual abuse cases and murders. She was promoted to Grade III in 2012, and received a not so common "Far Exceeded Expectations" evaluation. During the eight plus years as a Deputy DA, Siannah also worked at the Glendale, El Monte and Inglewood offices where she handled misdemeanor and felony cases from arraignment through trial.
Siannah eventually got her teaching fix while at the DA's office. Siannah has taught Project LEAD for over 10 years. Project LEAD is a program targeted to teach inner city 5th graders about the criminal justice system during the entire school year. She taught at Centinela Elementary School in Inglewood and Rosa Parks Elementary in Lynwood.
Siannah was also an adjunct professor at Southwestern Law School where she taught "Criminal Law in Action" during the winter and summer sessions.
Siannah's accomplishments in the courtroom includes an unprecedented 41.6 Million verdict in a bench trial in Santa Monica for a brutally slained mother.
In her spare time, Siannah enjoys traveling with her husband Mike and daughter Désirée Elyse and rooting on their USC Trojans. She also loves spending time with their spoiled dogs – Blaze and Lexie. She has rescued and fostered animals from Compton and dreams about opening a rescue called "Stray Outta Compton" to rescue, spay and neuter pets in the area at a low cost for responsible dog owners.